What I learned from the rules of perspective
What I learned from the rules of perspective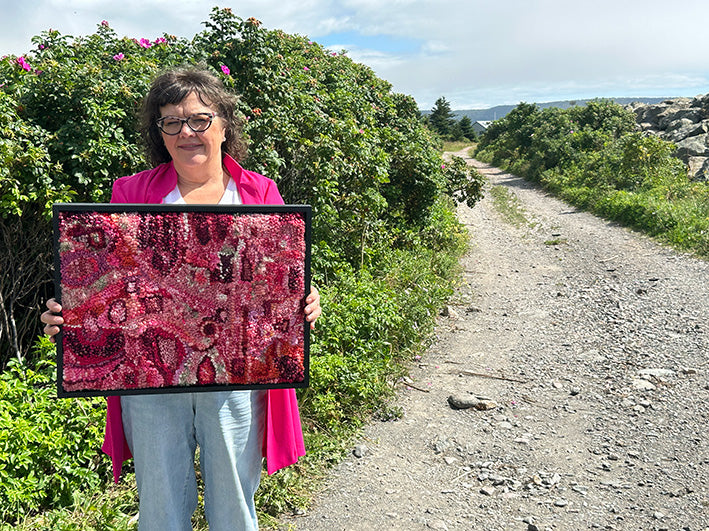 Perspective is often something people struggle with in design. and I have noticed too that sometimes in life I struggle to keep perspective. As I wrote this morning I was once again flummoxed and how are art and life are so b=very much the same.
Here are six things you might want to know about the rules of perspective:
Things in the foreground appear larger than things in the background. That is not to say that the things in front of us are more important than the things further away away from us. They are both important.


The road narrows the further it gets from the foreground. It starts out broad and wide and it get narrower and narrower until it sometimes disappears altogether. 


Whatever you put in the foreground will garner the most interest at first look but it may not last.


Perspective is important to understand the relationship between the subjects in the rug. It helps us understand closeness and distance.


Sometimes when you lose perspective the rug will feel askew or that something is off with it.


Sometimes you can forget about perspective altogether. It is not important in every rug.
As I wrote out the rules of perspective I thought, goodness these are just rules for daily living. Here are ten thoughts that came to my mind about my own need to keep perspective in my life as I wrote the list:
Perspective changes the way we see things.


It is important that we keep perspective in so many aspects of our lives.


Things going on in the background of our lives can be very central.


As we get older the road may become narrower, but we can throw out the rules of perspective if we want.


Sometimes things feel more important than they really are.


Things may not actually be as they first appear.


The big things about us are important but so are the little things.


When we keep perspective we are better able to understand people and the relationship between us, them, and others.


Keeping our perspective can help stabilize us and keep us happy.


Sometimes you have to just be in the joy of the moment and forget about the rules.
So there it is again life and art and the old metaphor that I just can't shake. I walk into this week with hope that I remember all of of this and carry it with me. I hope your week is beautiful.