Watching the landscape pass you by
Watching the landscape pass you by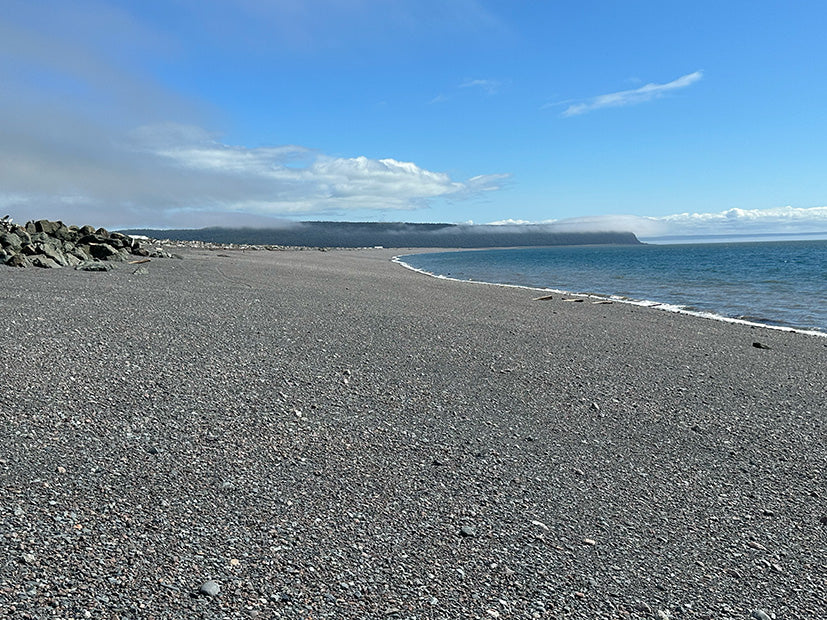 I love a little road trip. Yesterday myself and another homebody friend took off to a restaurant along the shore for lunch. We left at 12:30 and were home by five. 
On the way there we saw a sign for a home decor store. It did not look traditional. Just a plain sign, so on the way back we stopped in there too. And it was beautiful. A little store in a tractor trailer in her backyard. So cool. It was called Wallace River Revival and they took old things and brought them back to new lives. We each bought a few things for our home. 
Then we took the back road towards home. We had a nice lunch and were blown away by the creativity and beauty of the store. There is so much near us, just off our doorstep that you can visit in just a day. Every little place has someone doing something it seems. You just have to be willing to look for it.
As much as anything though, it was the drive that restored us. Watching the landscape, passing it by, all the green, the sudden glimpses of the sea. It was a Sunday drive on a Friday afternoon. At times, I was driving slowly just because I did not really want it to end.
And we talked. We talked about beauty and the human condition and love and forgiveness. And you cannot drive too fast for those conversations. You have to be able to see what is going by. You have to be there because being there will reassure you and it will restore you.
Those big conversations were interspersed with sudden jolts of beauty. A house covered in birds, an old red barn with a steel roof, a peculiar tree all pulled us away from the words in our mouths. We were sidelined by the interesting and the lovely. 
And then I got home and I fried fresh fish that had been caught off of Digby a few days before. And it was sweet and tender. I sat in the yard with a glass of wine and rested on my big chair by the grapevine. I was back home after the tiniest of adventures and I was resting in what was familiar. Happy to have left and happy to be back.