Journal: at night
Journal: at night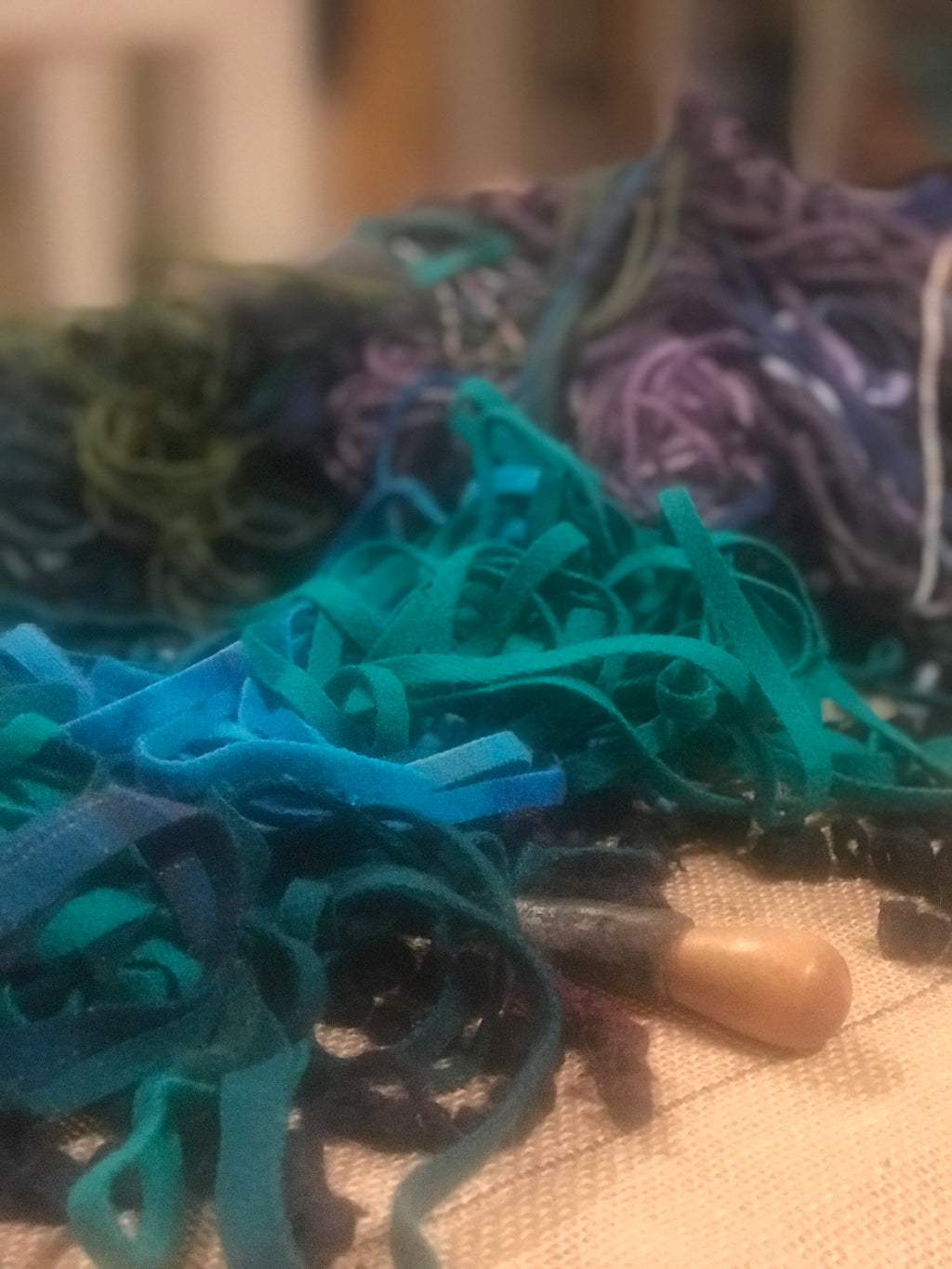 Sometimes at night I look at my work and I just cannot see the colour. I know I just need to wait until morning. Everything is clearer in the morning.
My thoughts are like that too. At night everything seems darker. Worries come quicker. You have to remind yourself that day light brings clarity. 
I do hook at night but rarely late into the evening. For me it is a daytime thing. I like the natural light. I know though that some people get up in the middle of the night and hook. I get it. Sometimes the nights feel so long. One woman told me that since she started hooking rugs, if she has trouble sleeping she just gets up and hooks. I liked that she had that. 
Sometimes I hook until about nine o'clock but really the nights are the times I think about my rugs. I close my eyes and imagine colour filling the pattern or design on my frame. It is so pretty. Like a dream. I try to imagine new designs. You can take virtually anything and reimagine it as a rug design.
 It seems the nights are the time when a lot of us think. Sometimes too much. That is why I like having my rug hooking to think about. It tempers me, keeps my mind from worrying and wandering to places it does not need to go. Not all the time mind you, but it is there for me. Creativity is good for the brain. It offers us another outlet to think and to make. To deepen our lives. I am so thankful for it. It is a blessing.