Hooking a Self Portrait.
Hooking a Self Portrait.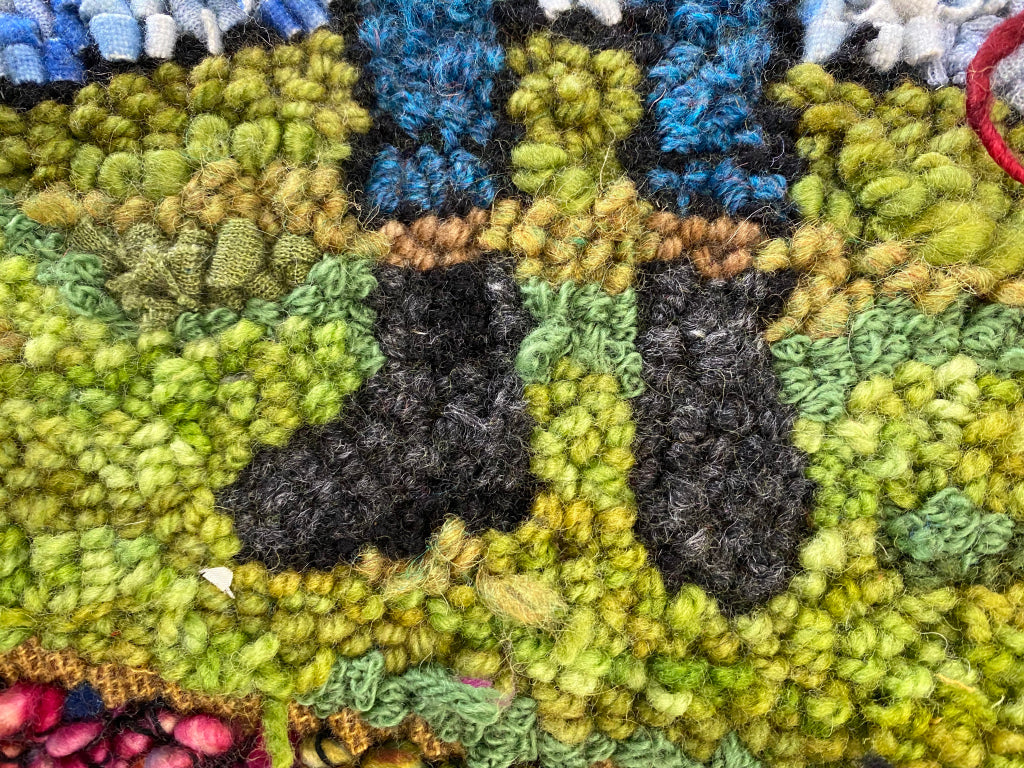 When I decided to hook a self portrait I thought about what I like to wear. Well for me that would be my blundstone boots. I live in them. Even more now that they come with a little heel. I can even dress them up a little. I love the little bit of black in the grey boot that looks like the elastic.

Hooking people is about capturing their essence, the thing that is really them. I felt that if I put the boots on the woman I am hooking people would clearly see that it was me. Just a little thing but I think it will make a difference when this rug is done.

I am really having fun making this rug. Picking out an outfit as if I was going out somewhere!